Introduction to Java.
OOPs Concepts in java program.
Variable, Data types in java.
Keywords static, final, abstract.
Array in java.
Inheritance, Overloading & Overriding.
Interface, Package in java.
Collection.
Exception Handeling.
Selenium IDE (Depricated)
Introduction to IDE.
IDE Practical Example.
Disadvantages of selenium IDE.
How to convert selenium IDE Scripts into other languages.
Selenium RC (Depricated)
What is Selenium RC.
Disadvantages of RC.
Selenium RC configure with Eclipse.
Selenium RC Commands.
Selenium Web Driver
Introduction to Web Driver.
Different between RC and Web Driver.
Absolute & Relative XPath.
Explicit & Implicit Wait.
Selenium WD-validate commands.
Move in Between Tabs, iFrame & Alert.
Handleing Multiple Elements.
Mouse, Keybord Events.
Multi Device GUI CSS Testing.
File Upload Testing.
Video Testing.
JDBC - POI API.
Working with Excel.
Pass the data from Excel.
Export reports into Excel.
Log4j and Java Mail Api with Web Driver.
JUnit
JUnit Annotations.
Running JUnit Application with ANT Commands.
TestNG Maven
What is TestNG.
Adding TestNG on Eclipse.
TestNG Annotations.
TestNG @Dataprovider from Excel POI.
TestNG Test Suite.
Integrate Maven , Selenium WD & TestNG.
Extent Reporting Results and Analysis.
Run Scripts from multiple programs.
Testing Frameworks
Introduction to Framework.
Use of Framework, why Framework.
Types of Framework.
Designing Keyword Driven Model.
Designing Data Driven Model.
Designing Hybrid Test Model.
Grid
Writting Network Test cases using Selenium Grid.
Mobile Testing
APPIUM integration with Selenium.
JENKINS
Configuring Jenkins.
Creating Repository on GitHub.
Build Job from Github and Windows Batch Command.
Jenkins integration with MAVEN.
JMeter
Data driven Test Case in JMeter.
SMTP,FTP,JDBC Performance Test.
Controls in JMeter.
JMeter Build integrating Selenium Plugin.
API Testing
SOAPUI.
POSTMAN.
REST ASSURED.

Additional Concepts
Latest FAQ & Agends.
Resume preparation.
Mock interviews.
Job Assistence.
Company Details.
---
Company is Registered under Ministry of Corporate Affairs , Govt. of India.
Find Company Details at Official Website of : Ministry of Corporate Affairs
Company Name : R. M. Infotech Private Limited
LLPIN/CIN/1A Ref No : U72200DL2005PTC138996
Registration Date : 22/07/2005

Find TAN / PAN Number at Official Website of : Income Tax Department.
Category : Company
State : Delhi
Search by Name : R. M. Infotech Private Limited
TAN number : DELR13732F
PAN Number : AAIFR5022M


Address
332 A (Basement Floor), Street No - 6, Mohan Park
West Guru Angad Nagar
Laxmi Nagar, New Delhi - 110092.
INDIA.
Tel : 011-22541165, 011-22457654.
Email: roli.hr@rminfotechsolutions.com , paragguide@yahoo.co.in
Note : We do not have any other branch.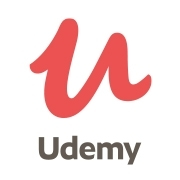 Google Map - Locate Us
---
Gallery
---